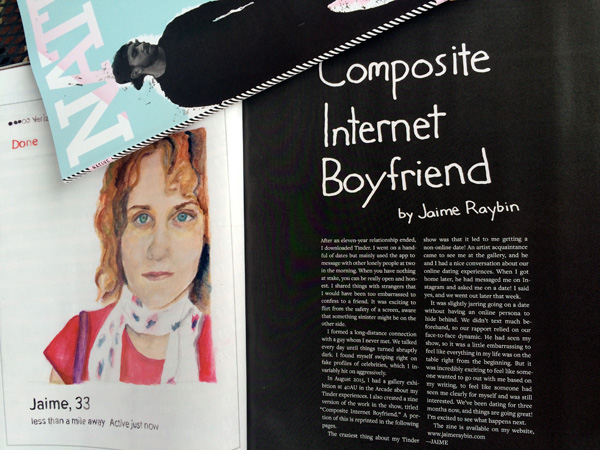 I'm honored to announce that I've got a 10 page feature in Native Magazine! They printed a short version of my Tinder zine, plus I wrote an epilogue about what happened afterwards.
***Spoiler***
The show led to an offline date with another artist!
Check out the article in the December issue of Native:
http://issuu.com/nativenashville/docs/issue42/26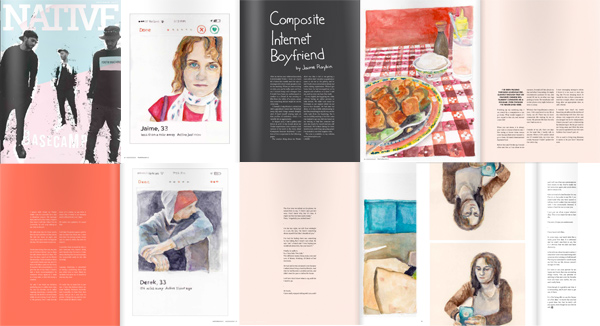 A zine of the unabridged "Composite Internet Boyfriend" can be purchased on etsy.
Her name is commonly misspelled as Jamie Raybin, Jaimie Raybin, Jamie Rabin, Jaime Rabin, and Jamie Rayburn. The correct spelling is Jaime Raybin. This paragraph exists to help you find me in Google.