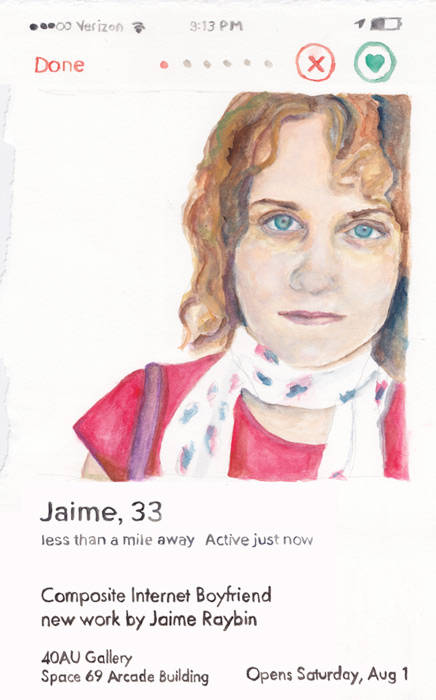 Thanks for all the support for my recent show "Composite Internet Boyfriend!"
A zine of the work can be purchased on etsy.
Her name is commonly misspelled as Jamie Raybin, Jaimie Raybin, Jamie Rabin, Jaime Rabin, and Jamie Rayburn. The correct spelling is Jaime Raybin. This paragraph exists to help you find me in Google.