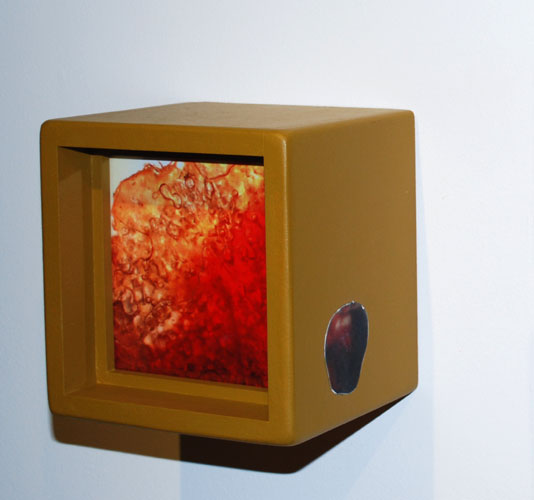 Apple Juice Box
Microscope photography installation (detail)
10" x 10" x 10"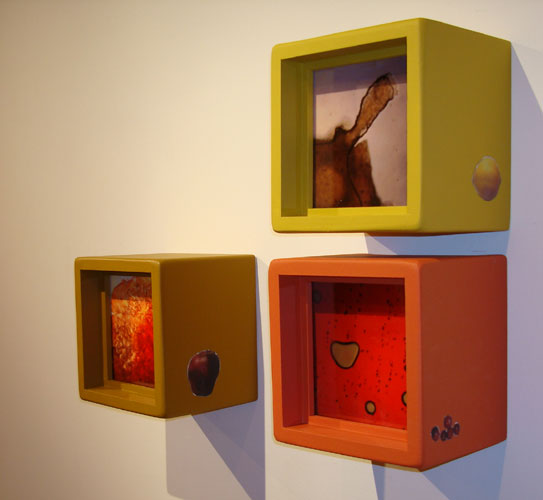 Juice Boxes
Microscope photography installation
approx 3' x 3'
My microscope experiments are scientific searches for tiny visual secrets in apple skin and lemon pulp.
Making a slide feels much like doing a monoprint. I meticulously carve a tiny scraping of material, and flatten it between two pieces of glass to create an image. The process is indirect, and the results are never quite predictable. The moment when the picture first comes into focus is a magical surprise.
I am attracted to images of fruit juice for their color and vibrancy. Cranberry juice viewed at 40x is bubbly and amorphous like a lava lamp. The pictures are viscous and textured landscapes, atmospheres of strange planets.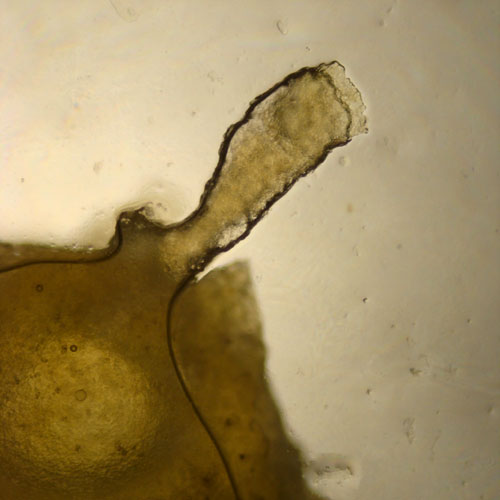 Lemon peel
Micrograph on transparency
7" x 7"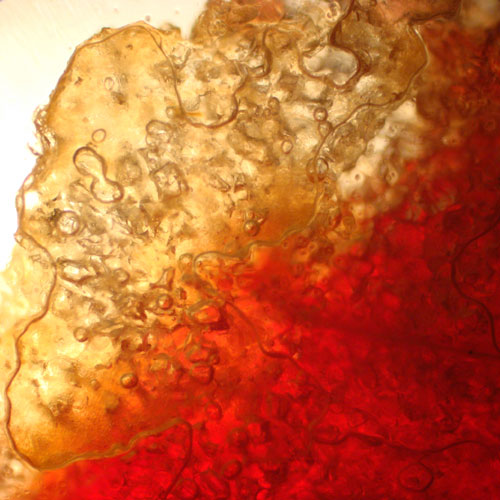 Apple Skin
Micrograph on transparency
7" x 7"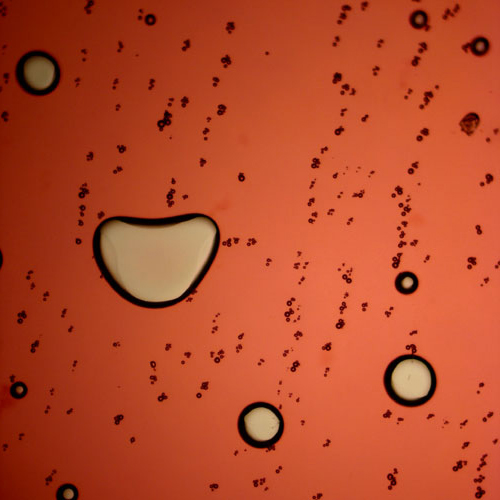 Cranberry Juice
Micrograph on transparency

7" x 7"
Exhibited
2009 Off the Wall show, The Renaissance Center, Dickson, TN
2009 Off the Wall show, Twist Gallery, Nashville, TN