"Everyday in Magic" is a book I made with R.D. King. It anthologizes our version of cards from the game Magic: The Gathering.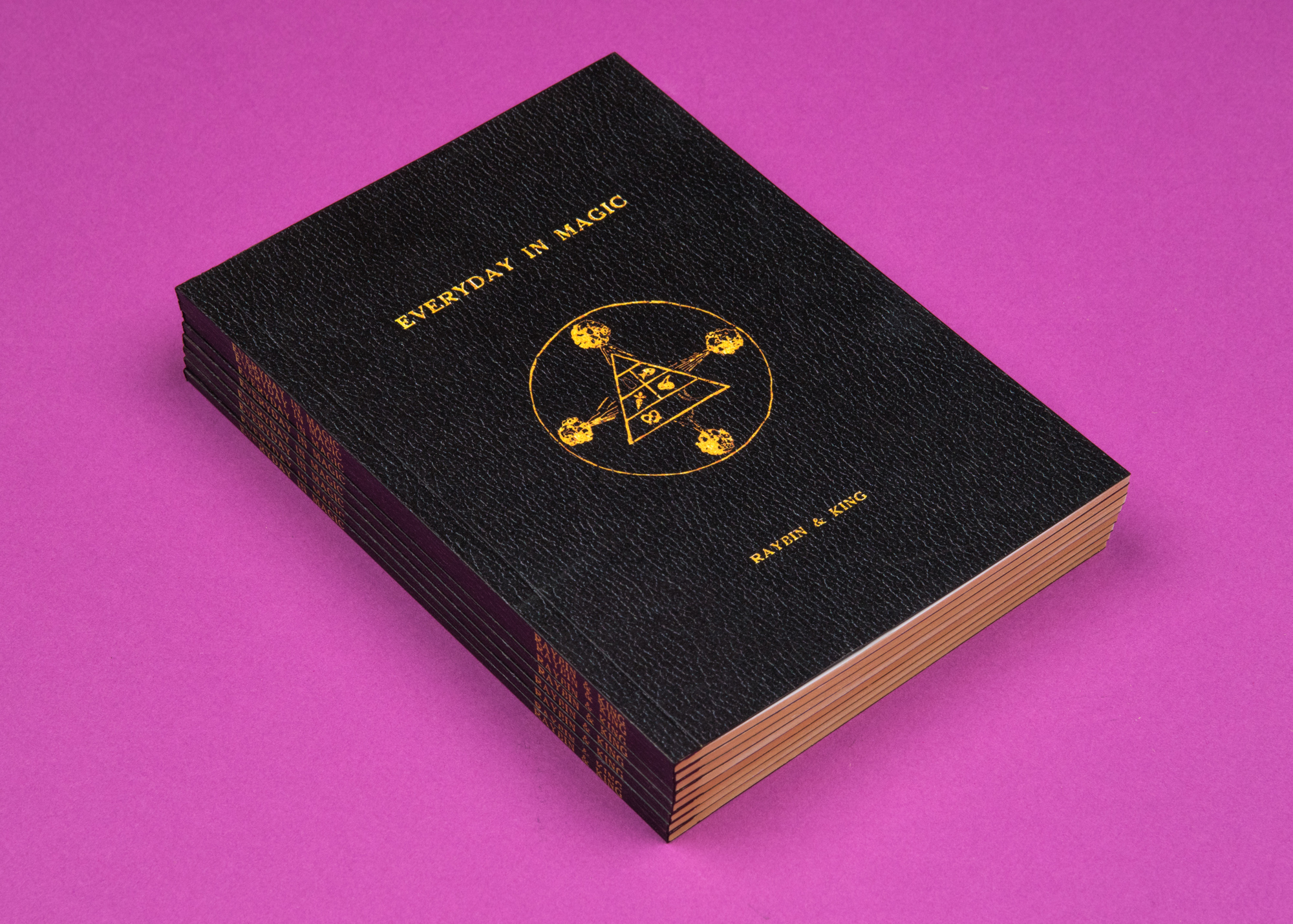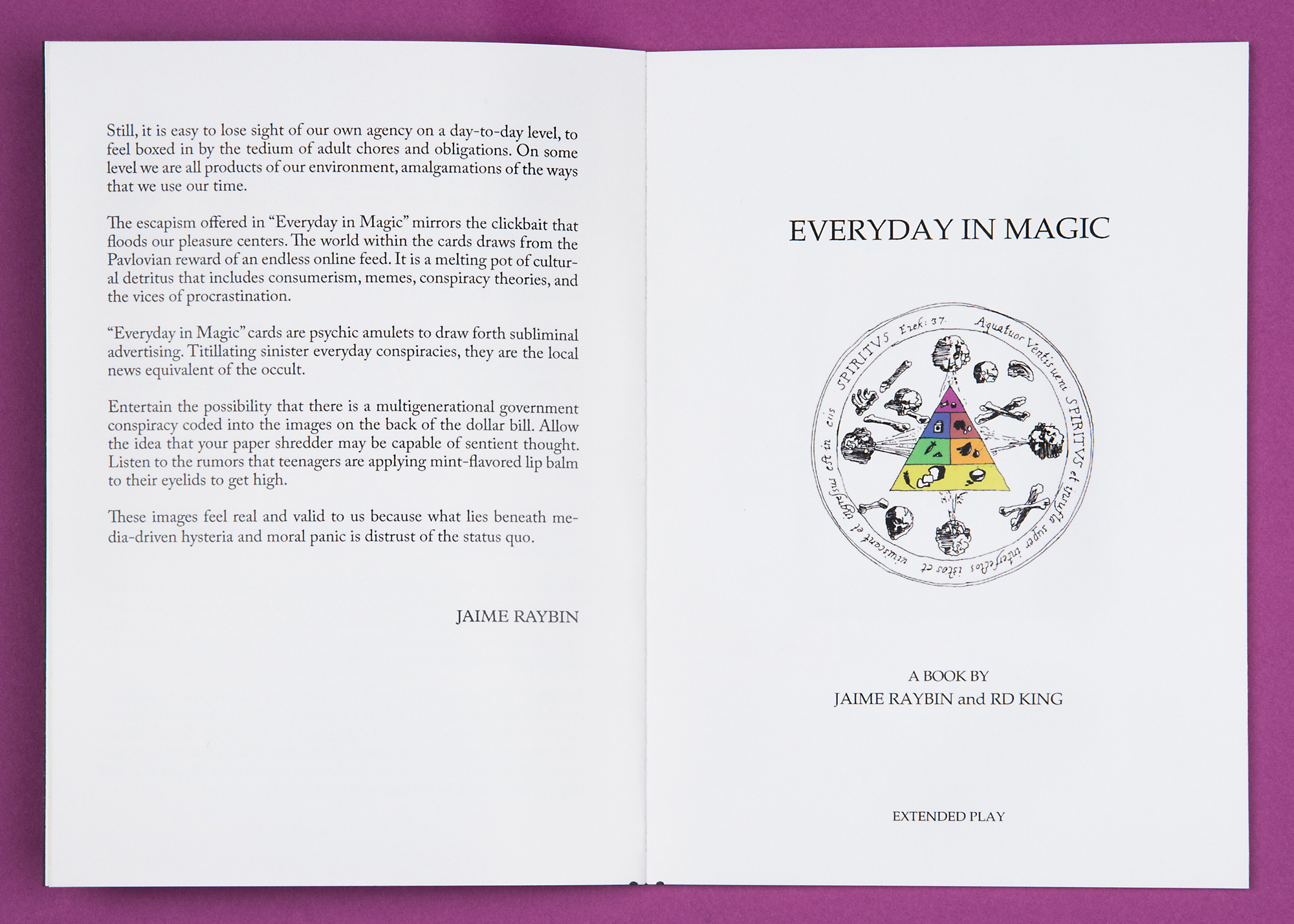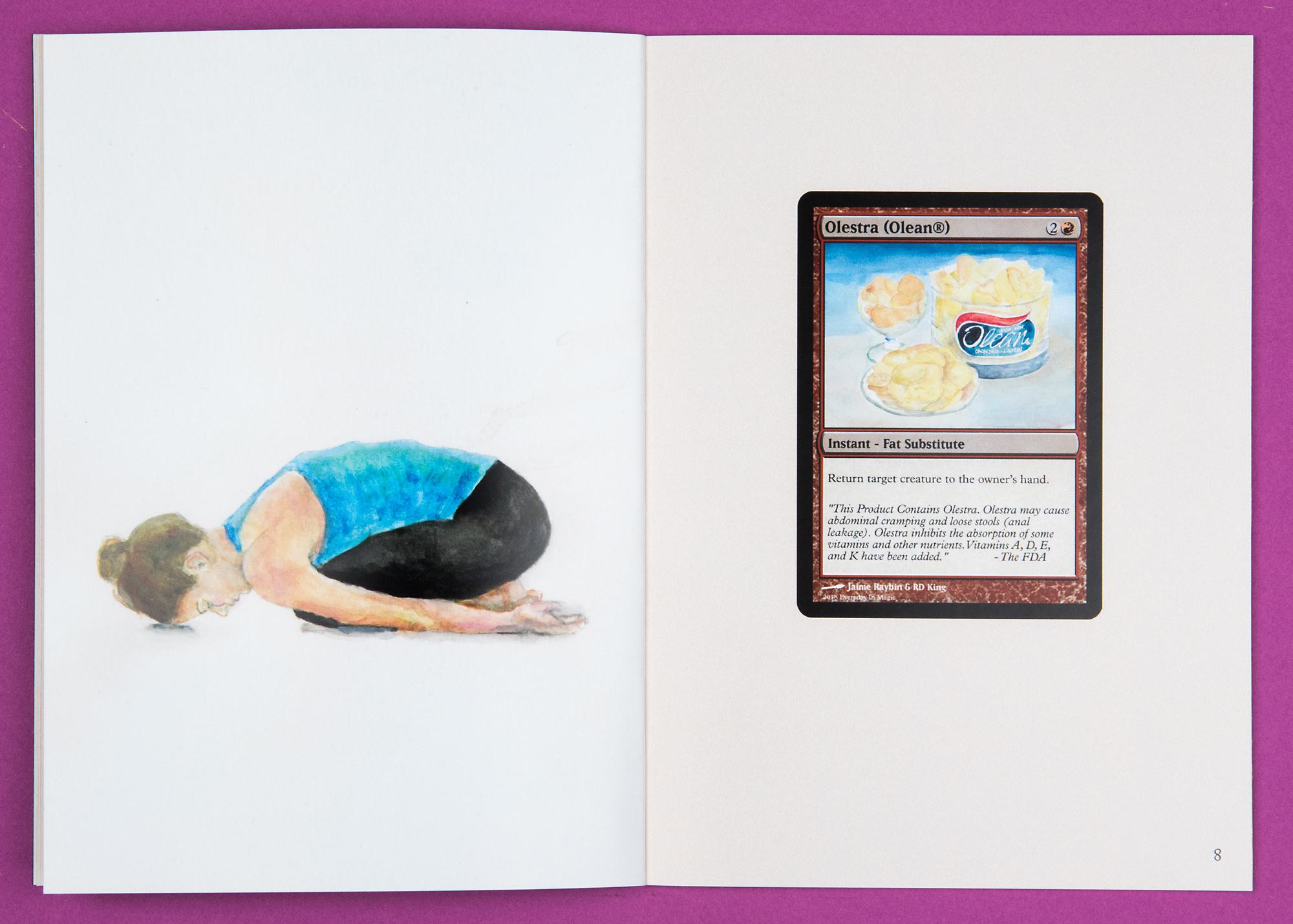 34 pages, 5"x7"
This book can be purchased through Extended Play Press.

This book grew out of a bootleg deck that we made for an interactive show. Here is the original deck that we made.