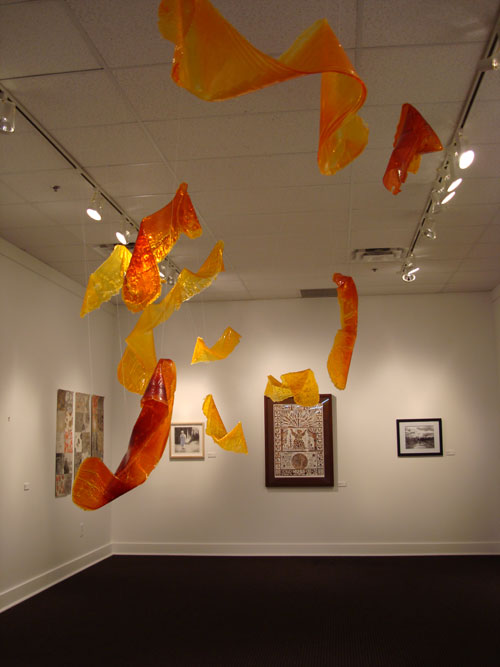 Wood Glue Installation
Wood Glue
Dimensions Variable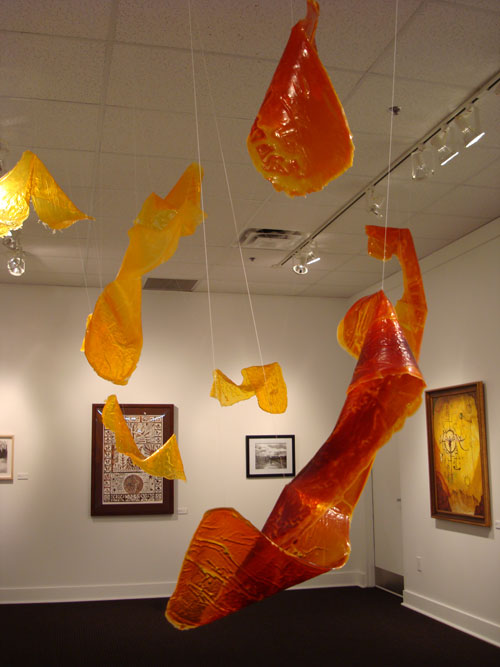 Forming puddles of wood glue into big orange slabs is about experimentation and play, like melting crayons in the toaster into the shape of cupcakes.
I checked on them each morning like they were plants. Every few days I poured a small amount of glue from a gallon jug out into a smooth pool. As the glue began to dry, I obsessively investigated the fragile milk-skin surface for bubbles or hair, which I picked at like acne. Unattended glue puddles sometimes seeped over the edge of the table, drying into incriminating stalactites.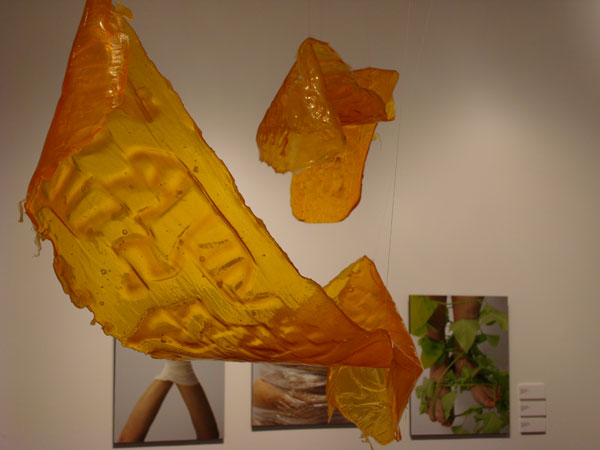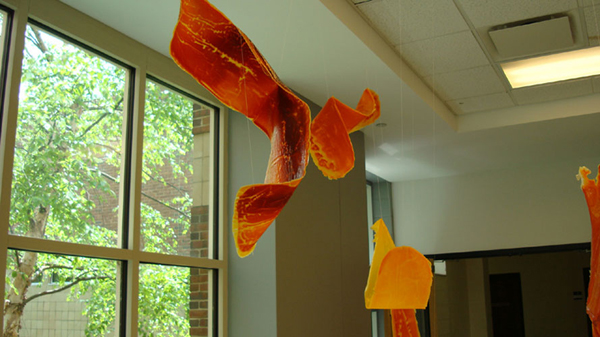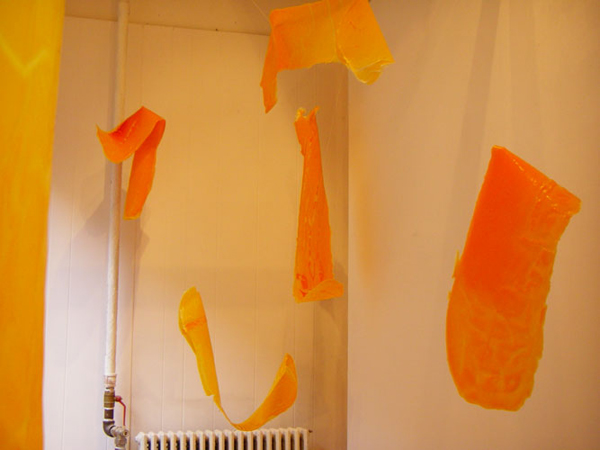 Wood Glue Installation - alternate installation
Wood Glue
Dimensions Variable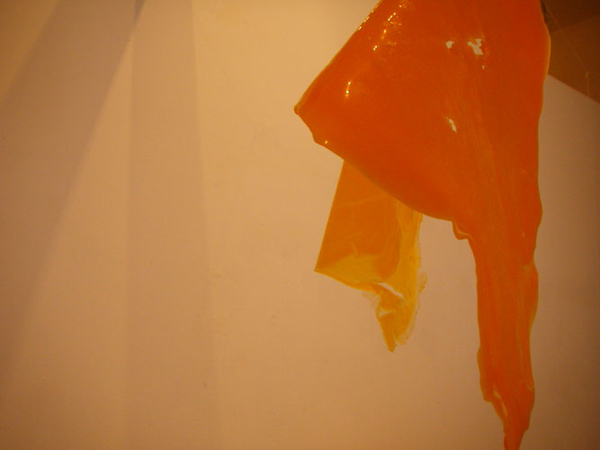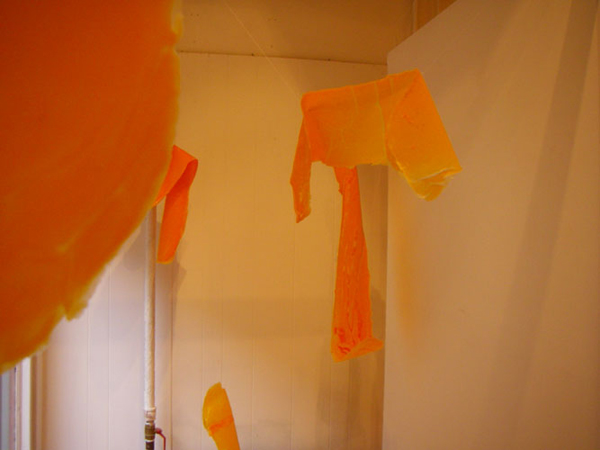 Exhibited
2010 Homeschool Yearbook, The Frist Gallery at Nashville Ballet, Nashville, TN
2009 Swanson Reed Contemporary, Louisville, KY
2008 Seamless Momentum, Dangenart Gallery, Nashville, TN
2008 Watkins College of Art, Design & Film, Nashville, TN
2008 University School of Nashville, Nashville, TN