"Ms. Bigfoot: A Fanfiction" is a short film I made with R.D. King. To watch the film, go here. After we showed the movie in several film festivals, we decided to expand the project by designing an immersive installation in which the film would play on loop.

We constructed the first version of this installation at Public Space One in Iowa City.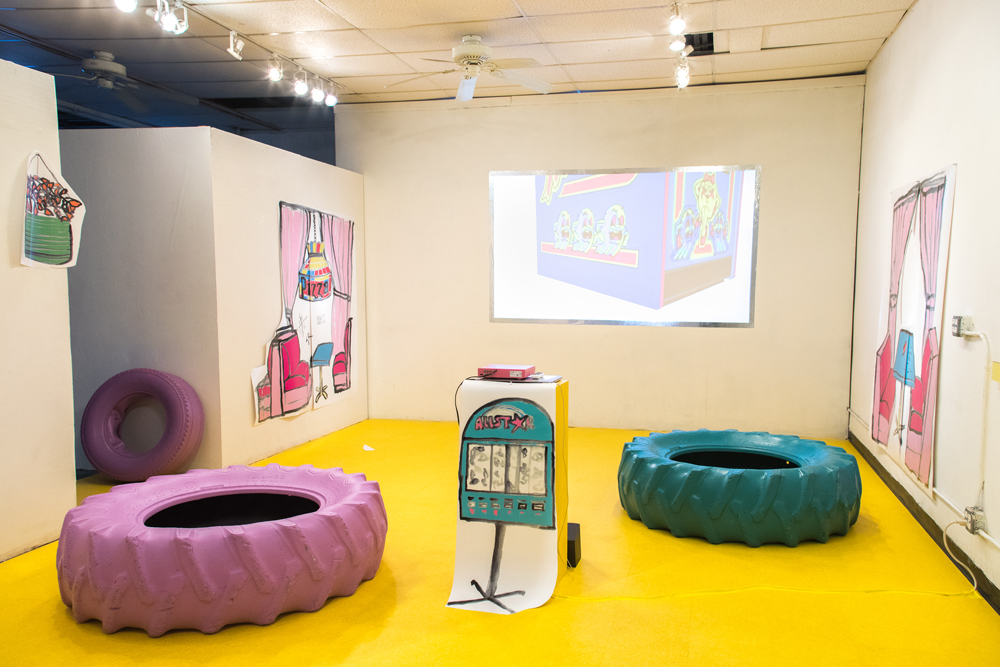 The viewer is invited to have a seat on a pastel tire and watch the film from inside of a crudely drawn teenage hangout/chain restaurant.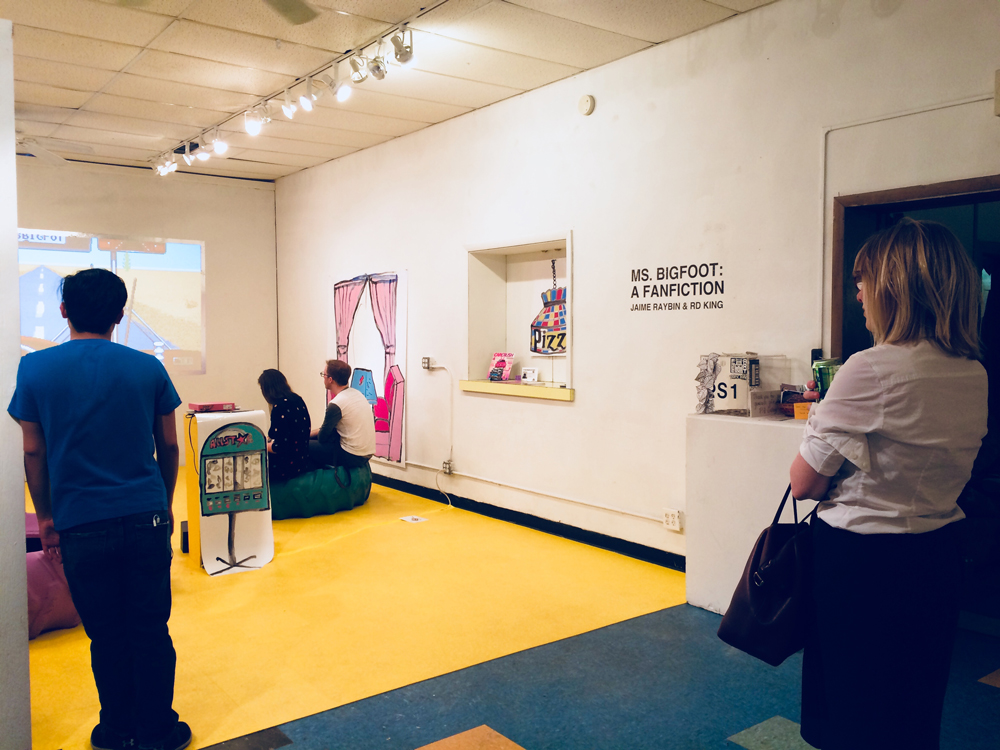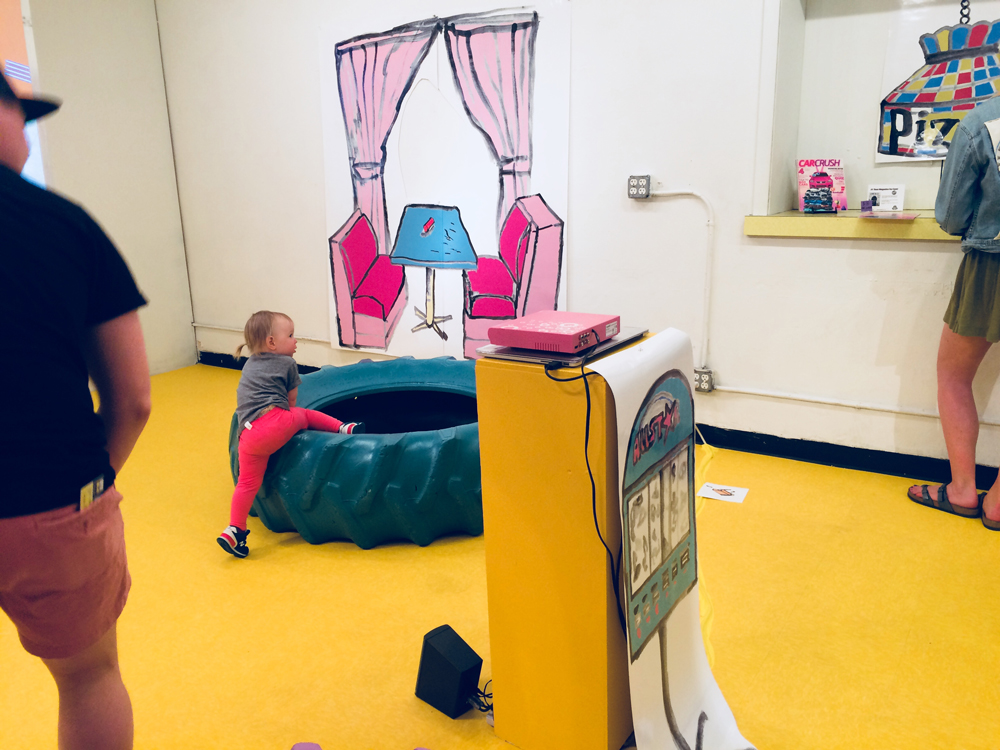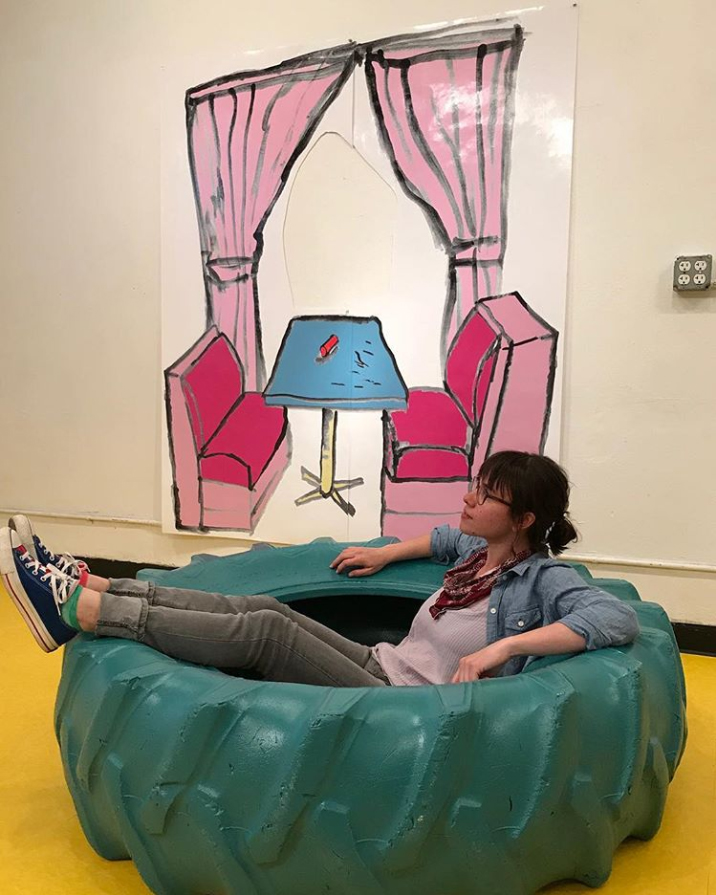 A few months later, we did a second version of the installation in the back of a U-haul.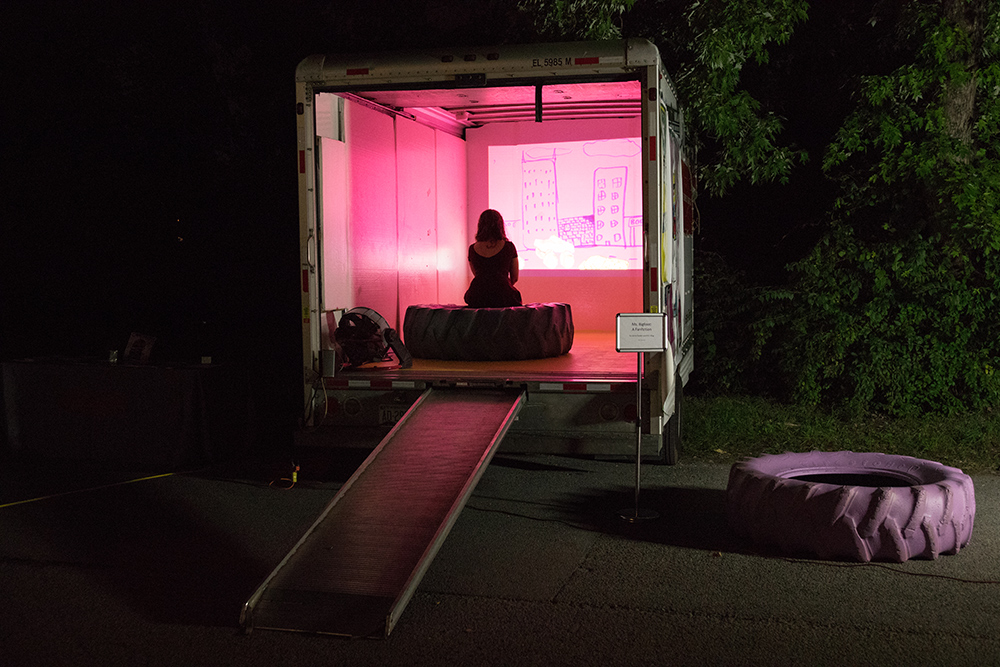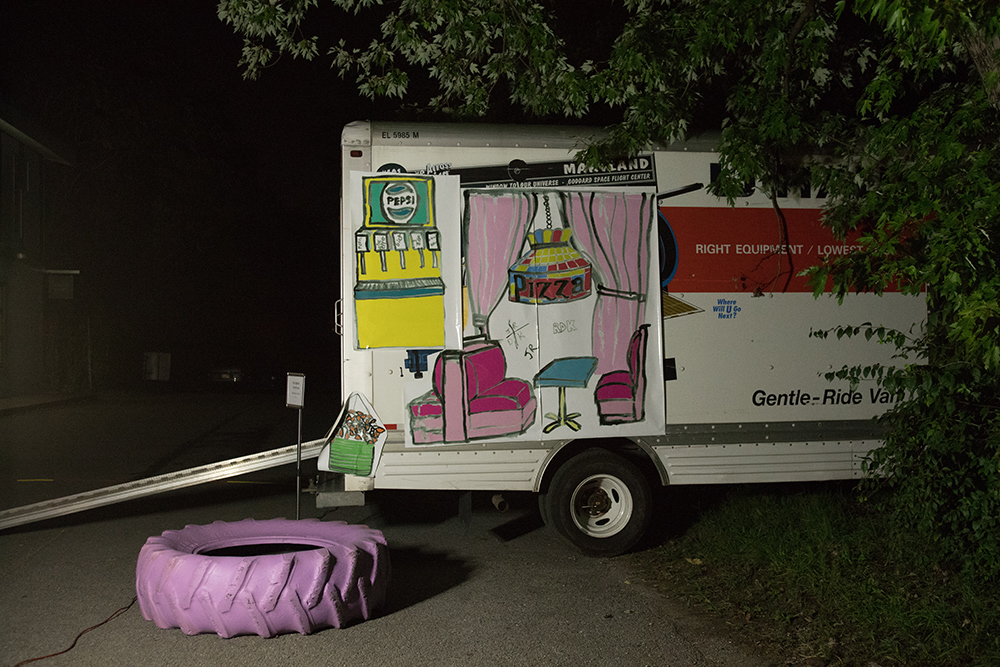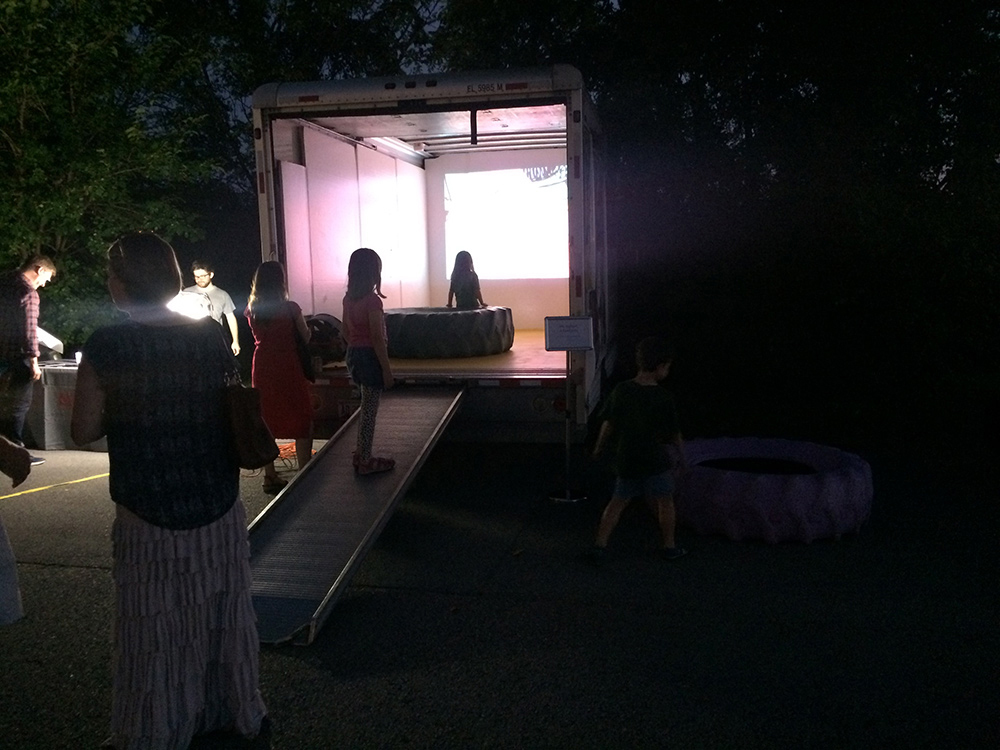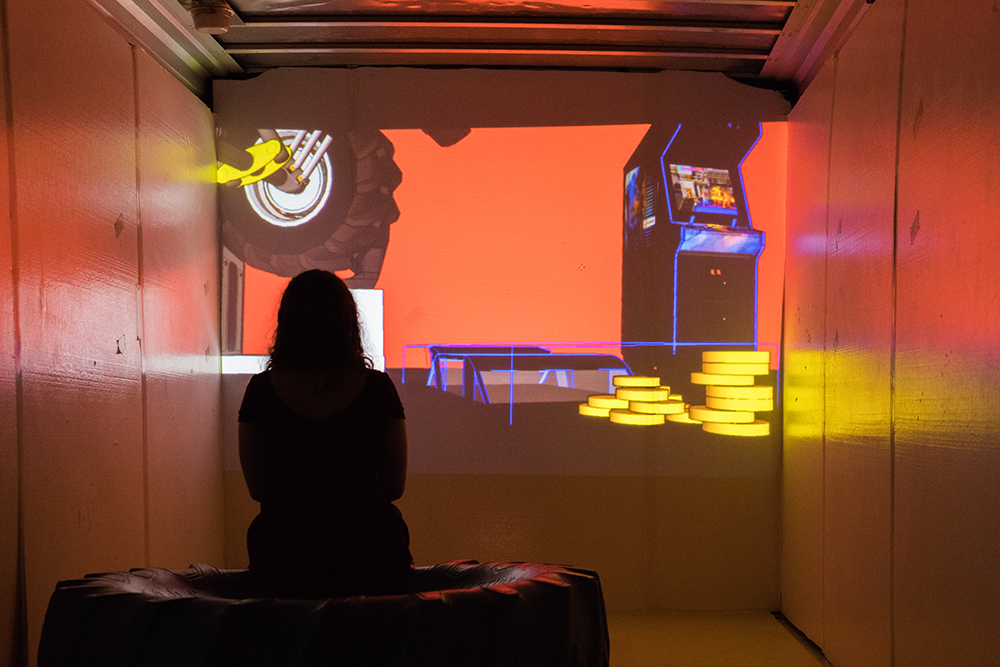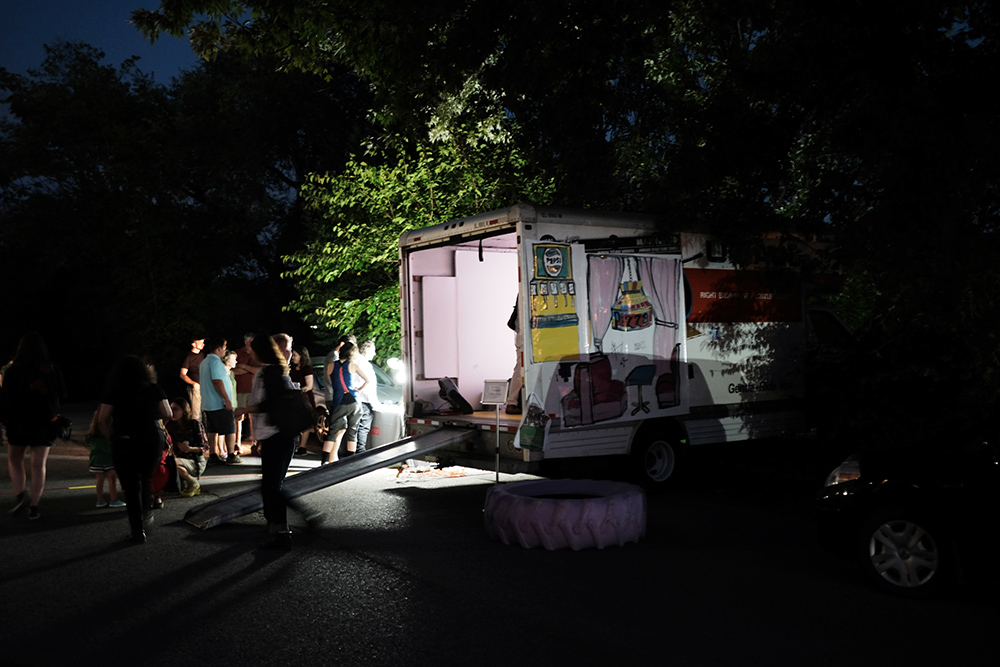 For the Ms. Bigfoot film, go here.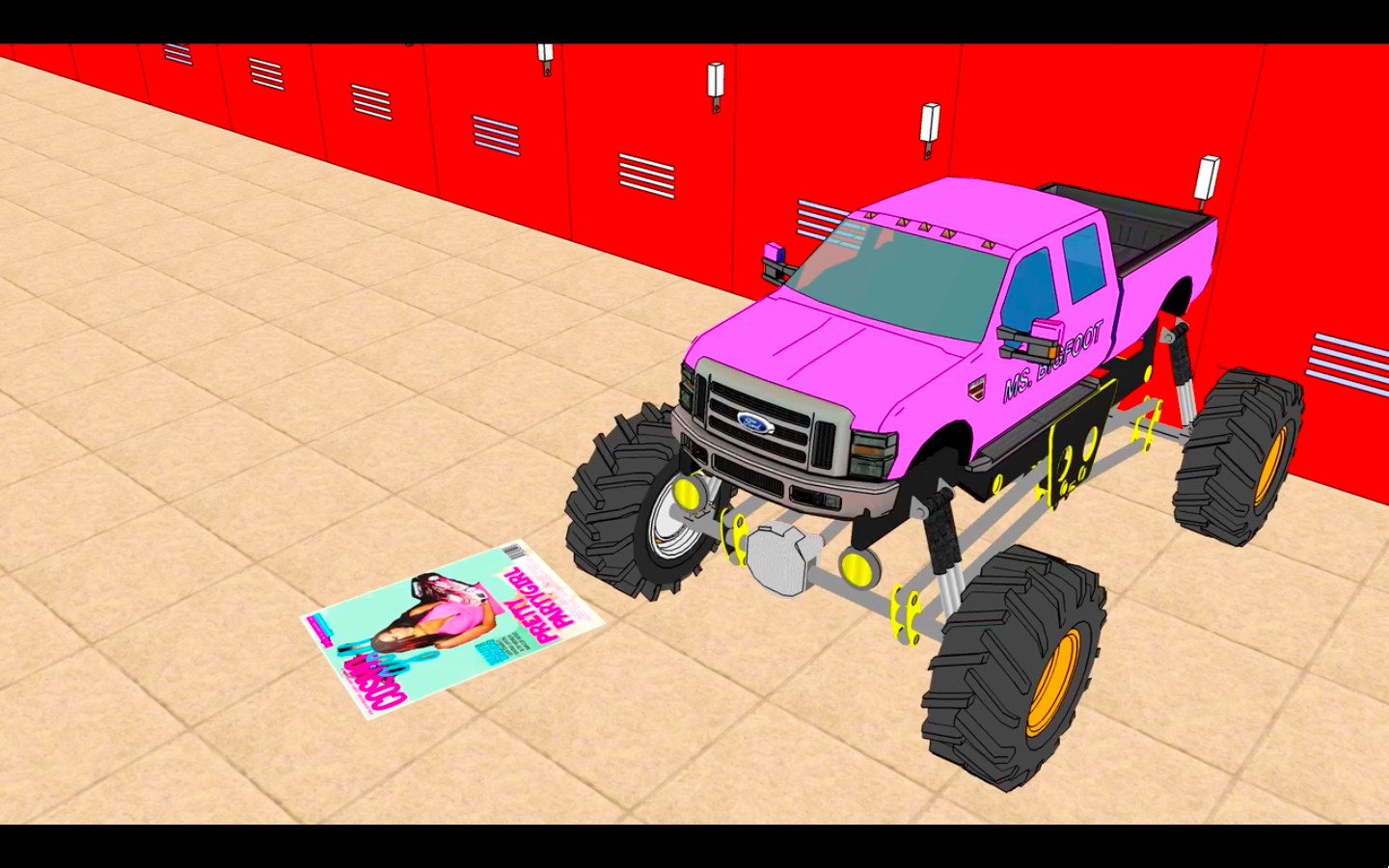 For our satirical monster truck teen magazine, go here.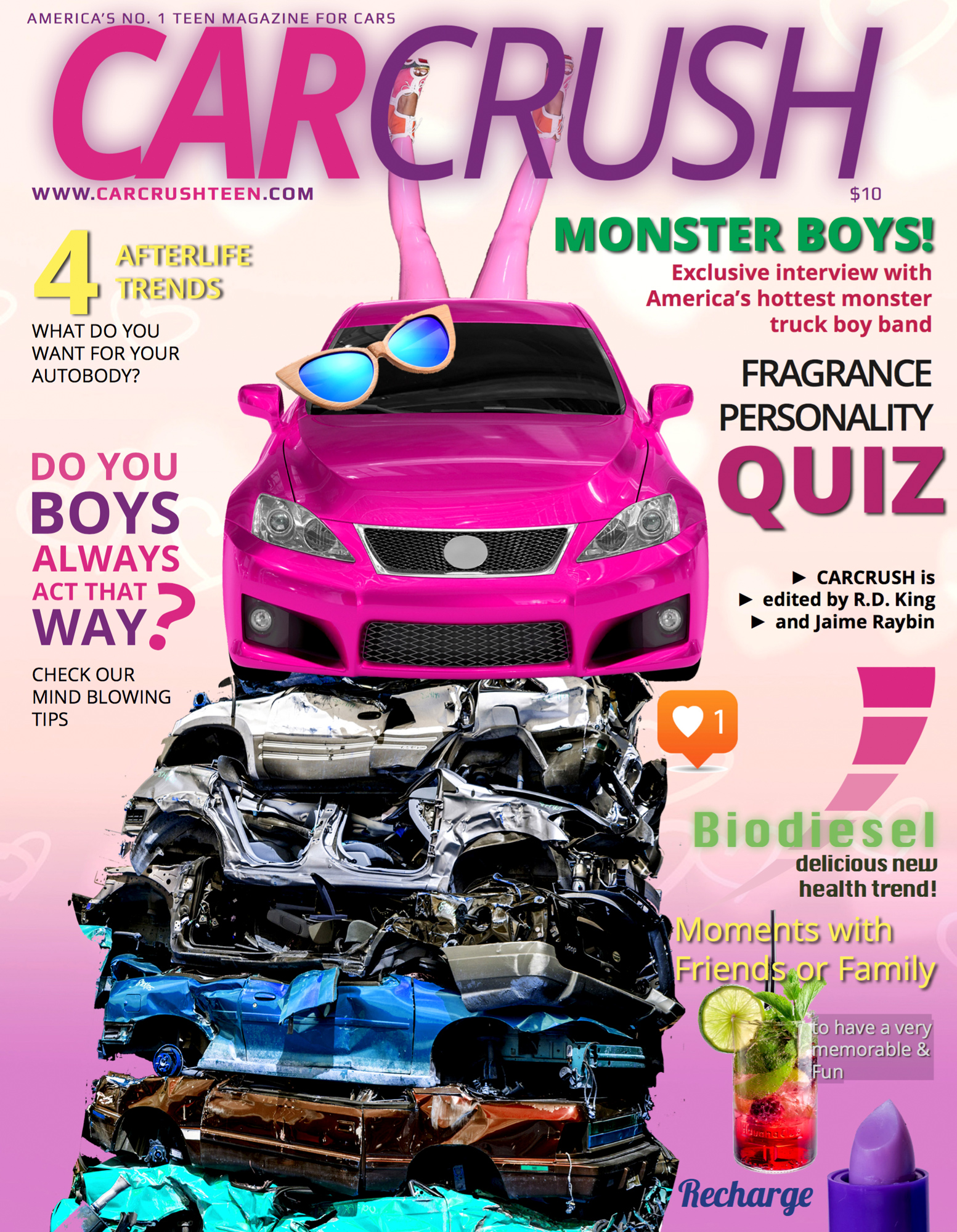 Film With Installation
2018 Ms. Bigfoot: A Fanfiction, Public Space One, Iowa City, IA
2018 Ms. Bigfoot: A Fanfiction, The Packing Plant, Nashville, TN



Film Screened
2019 Streams and Channels, Center for the Digital Arts at WCC, Peekskill, NY
2018 Grrl Haus at ICA, Institute of Contemporary Art, Boston, MA
2018 Grrl Haus, Loophole Berlin, Berlin, Germany
2018 Oneota Film Festival, Luther College, Decorah, IA
2017 Log Off, Ludlow House, New York, NY
2017 Coop Microcinema, Elephant Gallery, Nashville, TN *Awarded Best of Fest*
2017 Short Shorts, Whitespace Gallery, Atlanta, GA
2017 ATHICA Juried Exhibition, Athens Institute for Contemporary Art, Athens, GA